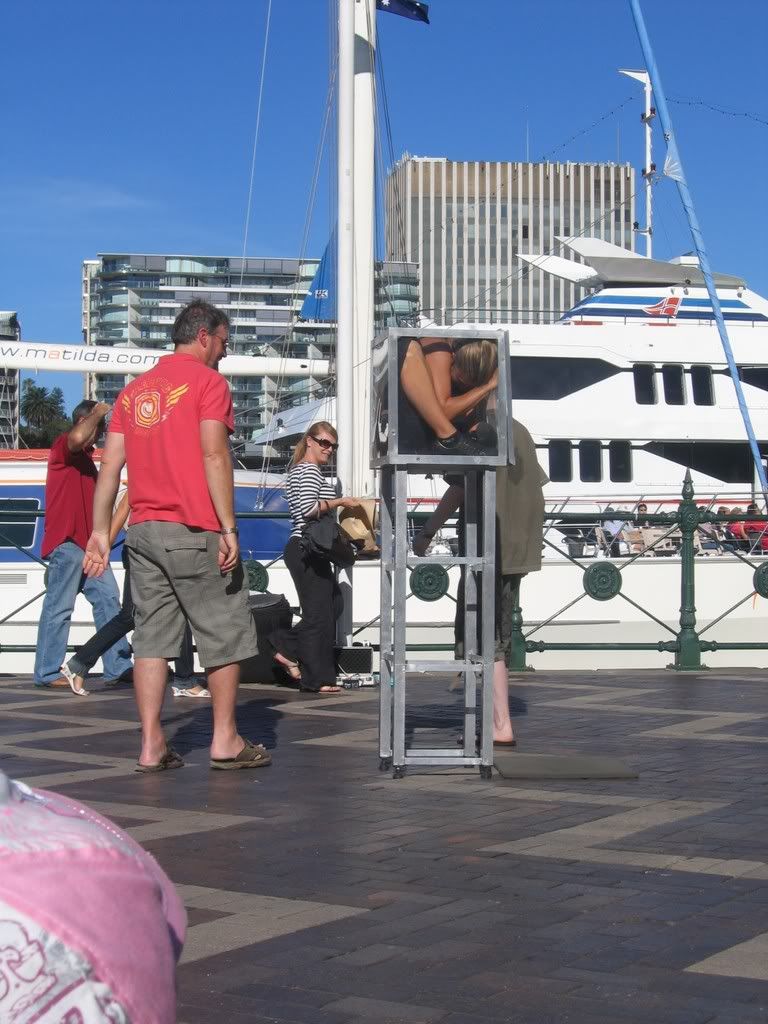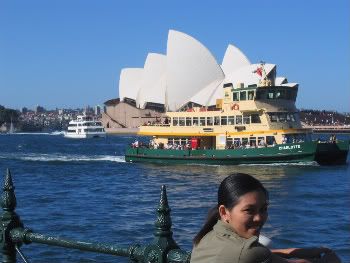 Hi Guys, Yep I am finally here and here is the photo to prove it. I saw the opera house for the first time in my life! after seeing it so many times on tv its even more amazing to see in real life.

On this day we also saw a street performer who could fit into a tiny box she was really flexible, funny and feisty.

She was telling lots of jokes right through the performance . And if anyone walked past the show she would give them a hard time and she could easily put both here feet back behind her head!

Although it was a lot fun I was really tired by the end of the day Alex made me walk all over the city. All around the Circular Quay area and all the way up to china town and paddies markets where everything is really cheap. Anyway guys have fun blogging!